Read Time:
4 Minute, 1 Second
An Eclectic group who play in amazing places; a 4-piece acoustically electrifying orchestra playing gypsy & folk-flavoured music from all around the world; the BCO deliver traditional Balkan, Russian, Hungarian and Romanian traditional gypsy and folk music in their own fresh and surprising way with jazz nuances and their own unique arrangements and established by award-winning British composer, violinist and teacher Christian Garrick in 2009.

BCO are specialists of the 'distilled concerto': e.g. the Rachmaninov, Tchaikovsky and Greig Squeezebox Concertos and admired for their artful re-workings of masterpieces by the greats of the Romantic era. BCO has made a special bond with Scotlandia performing some 200 shows across the Highlands and Islands in touring extensively each year there since 2011 all crowned with the 2014 album The Gaelic Chronicles.

"Not so much a band name as a whole genre of its own, Budapest Cafe Orchestra embraces an encyclopaedia of music and mischief." SCOTSMAN

'Back by popular demand, the fiery vivacity and awe-inspiring musicianship of the finest purveyors of Eastern European gypsy music this side of a Lada scrap heap will leave you with a grin on your face and rhythm in your feet" TIMES

"The Budapest Cafe Orchestra play a blistering barrage of Czardas, East European and Russian folk tunes that might have come from the Hot Club of Paris via the Orient Express!" Brighton Argus

'Mascara rearrangers." Fran Riley
The members of the Orchestra
the best spoken professional gypsies West of the Danube…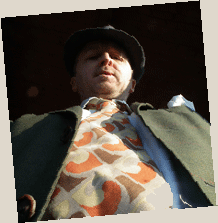 Christian Garrick (violin, darabuka) One of the world's most celebrated jazz violinists. British jazz violinist, composer and band leader with a dynamic and diverse diary of actives from performances with his own Quartet, Budapest Cafe Orchestra, Tango Alakulo or John Etheridge, to tutoring jazz violin studies at the Royal Academy of Music, Royal College of Music and Guildhall School in London. He is a busy studio session musician with wealth of movie soundtracks to his name such as Les Miserables, Borat, The Imaginarium of Dr Parnasus, Chocolat, Brideshead Revisited, La Vie En Rose, Chicago, Big Fish, An Ideal Husband, Final Portrait and Tomorrow Never Dies. He plays the solo violin voice to the popular BBC Poldark television series and is a regular guest soloist on BBC1's Strictly Come Dancing. In 1993 he broke with tradition to become the first ever non-classical violin graduate of London's Royal Academy of Music, gaining the Academy's top accolade, the DipRAM. His performance at 2004's Genius of the Violin Festival provoked violinist Maxim Vengerov to request jazz lessons. In 2006 he received the invitation to perform Astor Piazzolla's 4 Seasons with Barry Wordsworth and the BBC Concert Orchestra at The Royal Festival Hall. Of his 6 solo albums 1999's Different Strokes.was crowned Jazz Album of the Year in the Sunday Times. Christian has played with favourite artists such as Wynton Marsalis, Nigel Kennedy, Bireli Lagrene, Dolly Parton, All About Eve, Duffy, Van Morrison, Dame Cleo Laine and Sir John Dankworth. He plays violins by John Dilworth and a Neolin by Bodo Vosshenrich.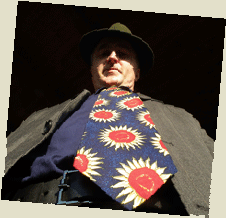 Eddie Hession (button accordion) Accordionist exemplar Eddie Hession is a former British accordion champion and runner-up in the World championships. In his illustrious career he has accompanied Luciano Pavarotti, Placido Domingo, Jose Carreras and Chris Rea. Also a leading session musician, teacher and soloist. In 2002 Eddie co-starred with Nicholas Cage in the movie Captain Corelli's Mandolin as an accordion-wielding Italian soldier. On keyboards he held the principle chair in the West End's Les Miserables for 14 years.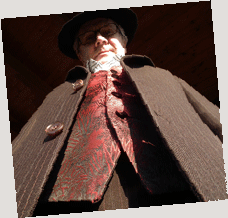 Kelvin Cantlon (double bass) Kelly is an original & founding member of the BCO. He found early fame as a Vagabond with northern soul sensations Jimmy James and the Vagabonds. In those early rock n roll years he played opposite all the greats from Queen to David Bowie. Later Kelly joined Johnny Wakelin's band appearing all over Europe with the hits 'In Zaire' and 'Black Superman'.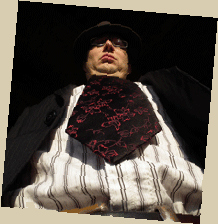 Adrian Zolotuhin (saz, guitar, balalaika, domra) Adrian is a master of the strummed strings of guitar, domra, balalaika, guitar and saz. He joined Russian folk ensemble Kabak and alt-rock band Honeycomb Veil in his early career. Over the years he has played rock, pop, jazz, world music and orchestral styles, and has performed at venues from The Marquee club to the Royal Opera House. His own instrumental ensemble Sultan's Picnic and funky pop band Twisted Karaoke. He is a regular collaborator with composer Howard Moody and his orchestra La Folia, and appears on the soundtracks of films & TV dramas including The Silver Skates, The Lost Prince, Our Kind of Traitor and Kursk. At home in Hampshire he operates the formidable Imperial Balalaika Orchestra of Overton made up of the local budding youth playing dozens of instruments from his Russian family's vast collection.